Paper model of flower box with cactuses 🌵 and agave plant 🌱.
It's a minimalistic low-poly (polygonal) geometry and will shine on any place in your apartment, office, shop, restaurant, shop window or coffee house.
It's a also solution for places, where real plants can't exist. Like rooms without windows or space without appropriate conditions.
Quick tip: You can build any combination of plants you wish and combine them in unique way.
Another one: Try combine different green shades for beautiful and realistic result.
Last but not least: Model is ready and will guide you to use magnets 🧲 if you wish. They will provide a playful diversity so you can swap individual plants to new order or combination whenever you like.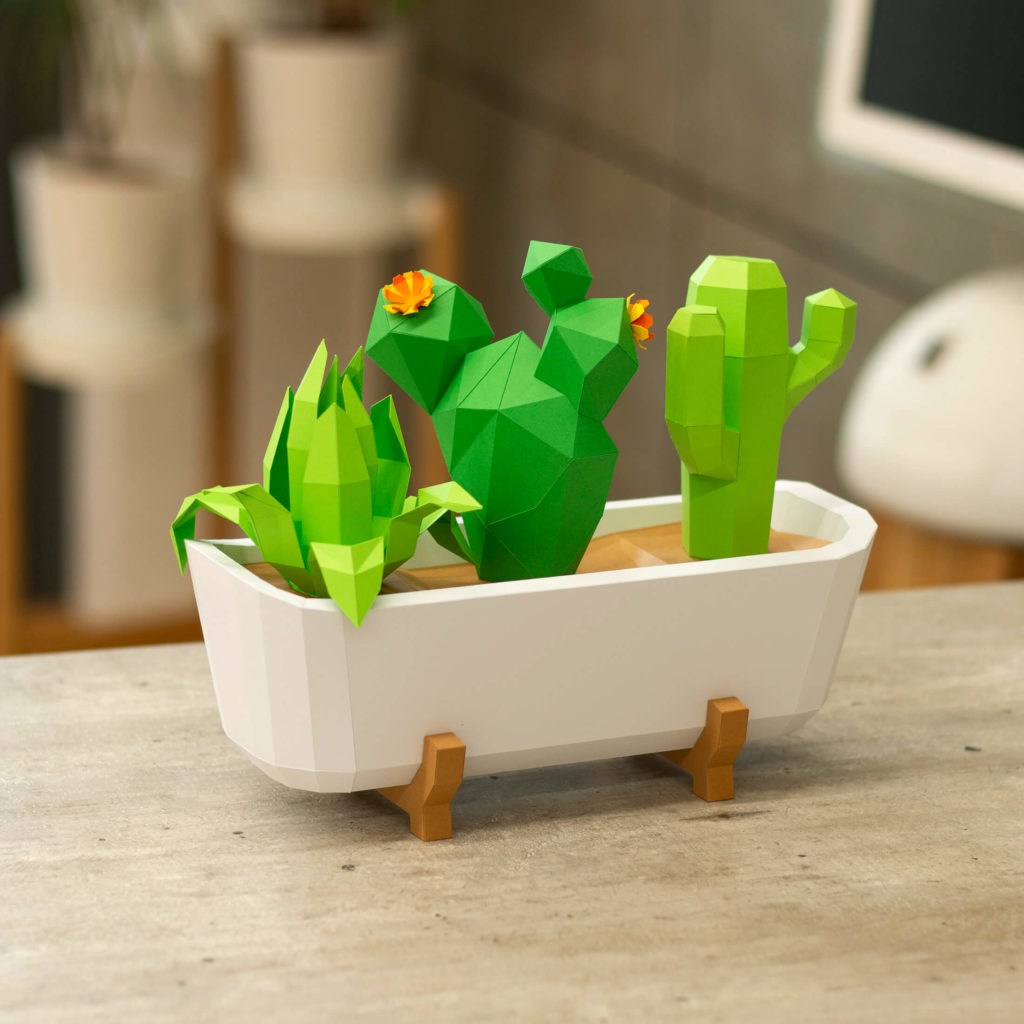 dimensions
| S | size | | |
| --- | --- | --- | --- |
| ⟷ | length | 25,6 cm | 10″ in |
| ↕︎ | height | 19,4 cm | 7,6″ in |
| ⤢ | width | 10,6 cm | 4,2″ in |
content
13 pages of illustrated instructions with tips and trick for beginners
A4/US letter sheets in weight 160–180 g/m²

| | |
| --- | --- |
| | 3 white or any for flower box |
| | 1 of brown for dirt and wooden legs |
| | 3 of green shades |
| | 2 of flower shades (optional) |
---