Paper model of swan 🦢.
It's a minimalistic low-poly geometry and will shine on any place in your apartment.
Swan is a symbol of love ❤️. And also, if you build two of them and put them close to each other by heads, their necks creates a heart shape.
Quick tip: Did you know, if one swan in pair dies, the the second who survives will stay alone till end of its life? How romantic is that?!.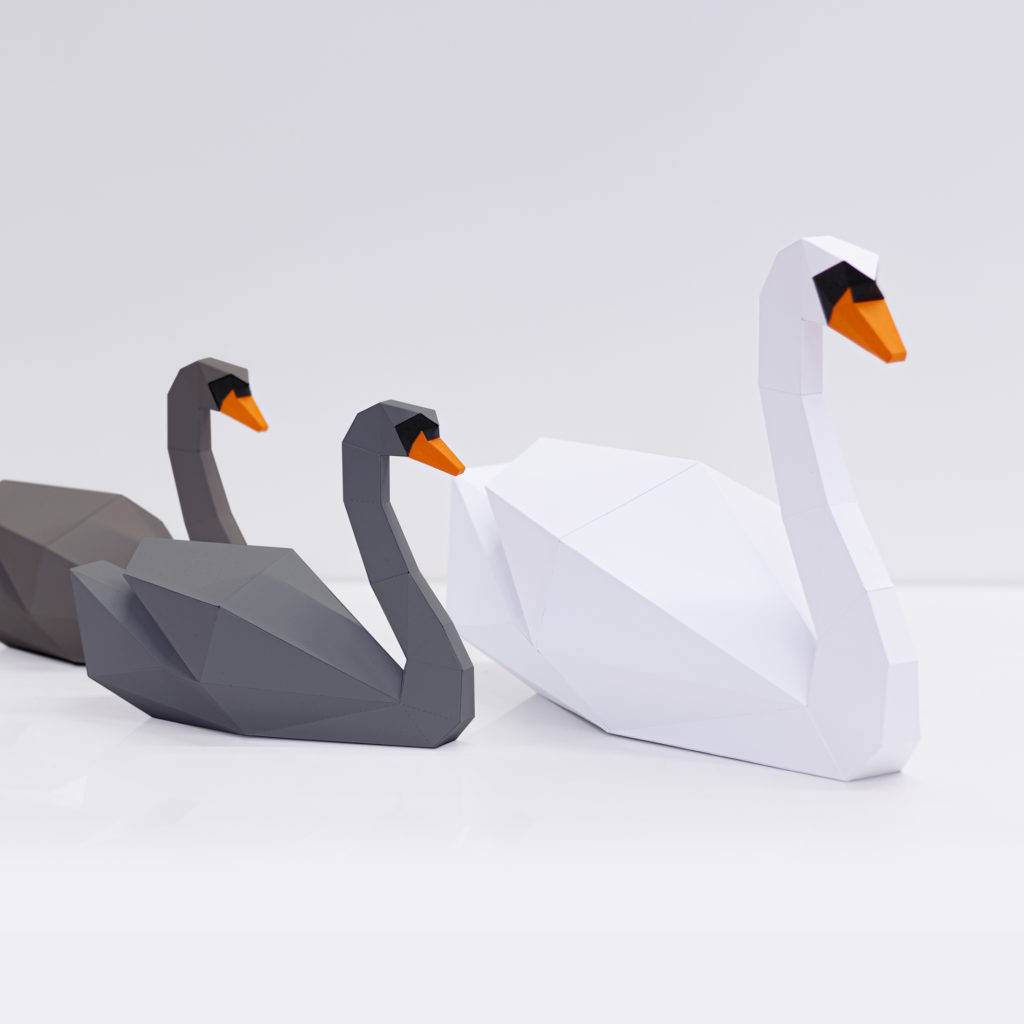 dimensions
| S | size | | |
| --- | --- | --- | --- |
| ⟷ | length | 31 cm | 12,2″ in |
| ↕︎ | height | 25 cm | 9,8″ in |
| ⤢ | width | 9,5 cm | 3,7″ in |
| M | size | | |
| --- | --- | --- | --- |
| ⟷ | length | 31 cm | 12,2″ in |
| ↕︎ | height | 25 cm | 9,8″ in |
| ⤢ | width | 9,5 cm | 3,7″ in |
content
5 pages of illustrated instructions with tips and trick for beginners
A4/US letter sheets in weight

120–160 g/m² (S size)
160–200 g/m² (M size)

| | |
| --- | --- |
| | 2 or 4 (S/M size) of white/brown/gray |
| | 1 of orange |
| | 1 of black |
---